by D. Milfred Dungbeetle on Jul.12, 2015, under D.Milly Dungbeetle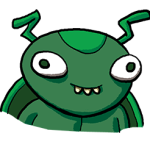 Hi Again!
Well, I came across another Beetle Snack that is just too much to swallow.  Now, in the interest of full disclosure this one some folks may find a bit… Ummmm… Too adult.  If that is the case, please skip it.
Still here… Okay Then… Just a quick reminder that all opinions expressed here are that of a dung beetle, me.
I saw an ad on television for a pill that is, shall we say, popular with men over 40. Given what this pill does this is really not a surprise at all. What is more than a bit surprising is that the commercial starts out with "…about half of men over 40 have some form of erectile dysfunction…".

Why is this surprising? Mostly because of their named source. Here is a picture of the "fine" print. First, this was a male aging study which likely biased the study some. Second, 1,290 respondents?!? In what world of statistics does 1,290 respondents represent the population as a whole? Also, this is a Massachusetts study, how does that represent the entire country (or the world since they didn't specify).  In 2013 Boston had 645,000 people.  If 1/2 are male then that is 322,500 men. 1,290 is 0.4%, that's just Boston.  Now, I am not a statistician, but that number seems very small to me.  What were the reasons for their "dysfunction?"  Cancer, heart troubles, … (I'll let you use your own imaginations here).
This sounds much more like alarmist marketing to me.  Some poor schmuck comes home after a long day, wife's feeling a bit frisky, it's been a while, so he gives it the old college try, but alas he fails.  "OH MY GOODNESS!!  That hot girl on the commercial is right!  I must get some medicine so this does not happen again!"  What if he just rested for a bit, took a bit longer at the wind up…  Maybe it would be better for him and his wife?
Well, I am sure I have said too much.  Bein' a dung beetle and all this isn't really my area of expertise, so…  What do you all think?  For me, I'm callin' Beetle Snacks.  Weak stats, alarming message, too much for this beetle.